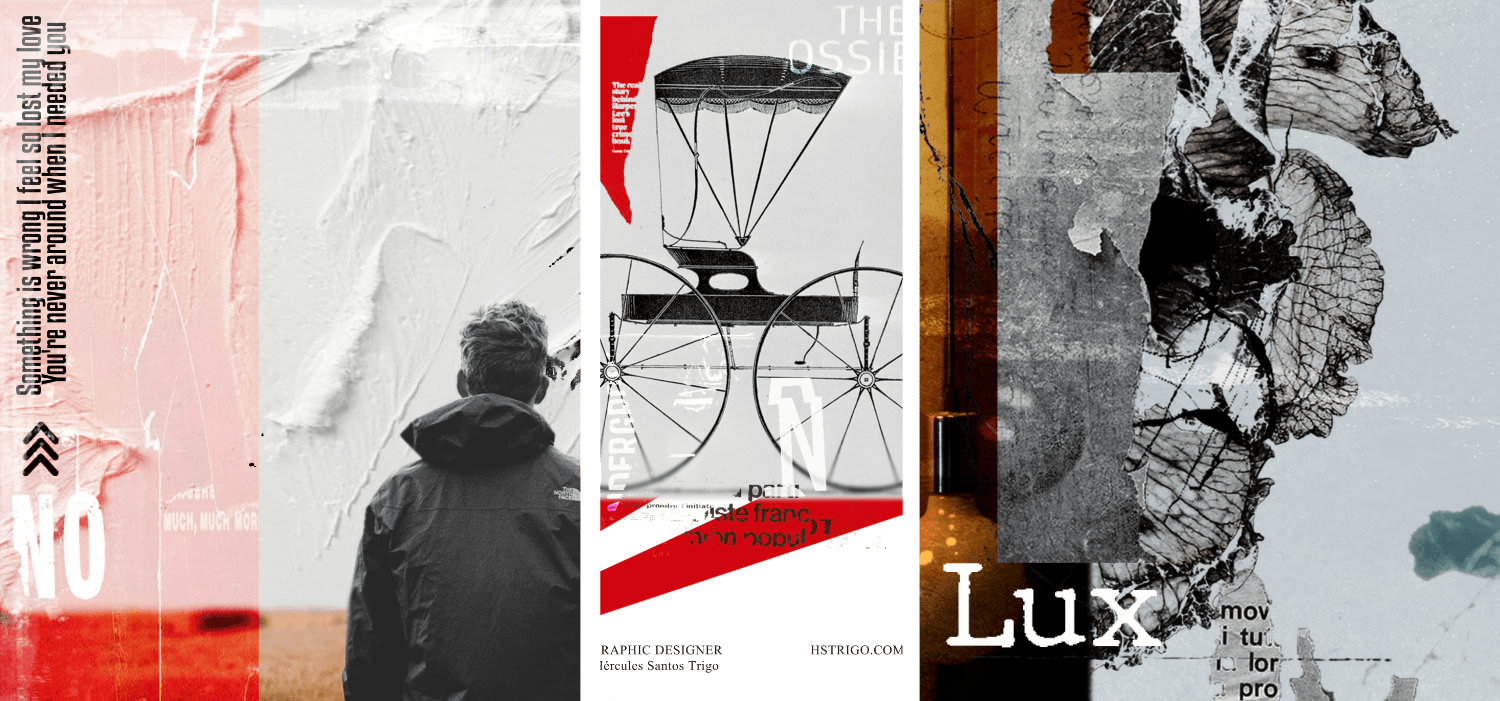 HSTRIGO COLLECTED WORKS
For the first time we have brought together 22 works by the incredible Brazilian graphic designer and BLURP magazine contributor, Hércules Santos Trigo, HSTRIGO.
They are compiled in a sensational book that you can download for free.
Explore surreal collages where words have more than one meaning and symbology is everything.